Exhibitions
Exhibit What You Offer To Your Consumers – In the Best Possible Way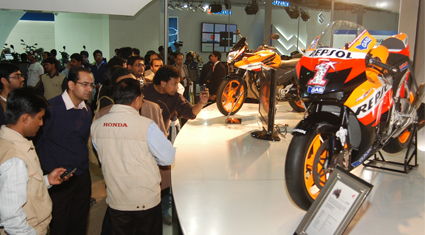 Hooking You with Prospective
Business Partners
Your products need to reach to every prospective consumer but reaching out to each one of them directly is rather improbable. This is when you think of a way out and we help you by organizing and managing an exhibition to attract business partners to strengthen the delivery channel of your products. At T.I.C., we have expert professionals that have managed some of the most talked about exhibitions. And when we say 'Exhibition' it is not limited to display of some hundred products or managing a few stands; rather, we have proven experience of managing full scale trade shows that witnessed participation of both national and international companies.
What Makes Our
Exhibitions the Best
It is not an exaggeration when we say that most of the vehicle shows, auto expos and all other sorts of exhibitions that has made news in the last two decades have been organized and managed by us. However, apart from the rich experience we have gained from managing the best exhibition events, we are also a dedicated lot and strive to work to your satisfaction. We take pride in quashing our own benchmarks and offering your visitors an exhibition that they will remember for long.